3 cups frozen hash browns
3⁄4 cup shredded monterey jack pepper cheese
1 cup cubed cooked ham
1⁄4 cup green onion, well chopped
4 well beaten eggs
1 (12 ounce) can evaporated milk
1⁄4 teaspoon black pepper
1⁄2 teaspoon salt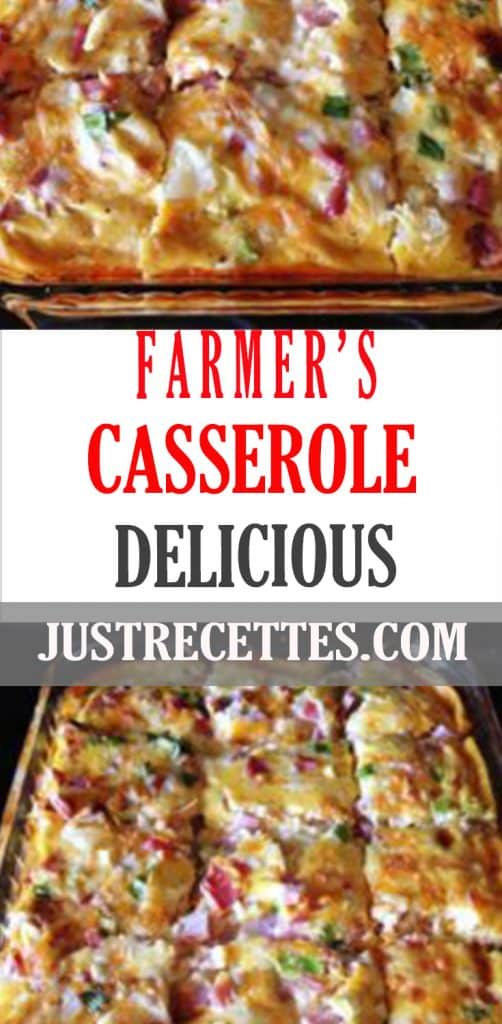 Directions
Grease 2 quart rectangular baking dish.
Arrange potatoes evenly on bottom of baking dish.
Sprinkle with cheese, ham, onions.
Combine milk and eggs and seasonings.
Pour over potatoes and cheese.
Refrigerate over night.
Bake at 350 for 40-50 minutes until set.
Let rest 5 minute.